By Ron Jumper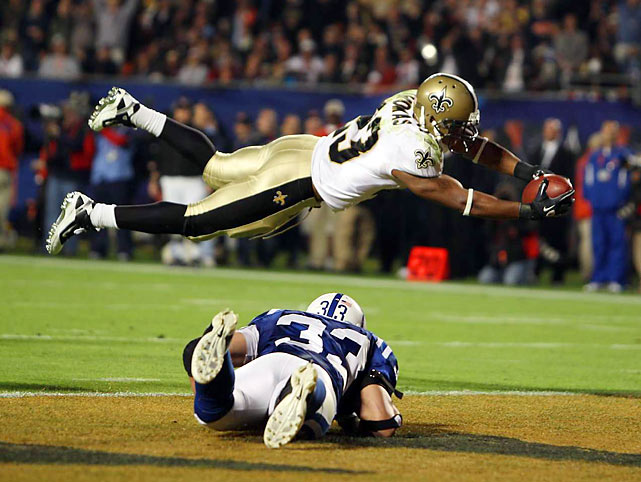 This is going to be different than I how I usually do my pro fantasy football preview in that I'm going to condense it down and only talk about what I think REALLY matters. For example, I'm not going to waste a lot of time on quarterbacks. It is real simple this year, there were ten 4,000 yard passers last year and neither Jay Cutler nor Kevin Kolb was among that group. With Cutler playing in Mike Martz offense and Kevin Kolb stepping in for McNabb, I see them joining the 4K Club. That means an awful lot of quarterbacks will be putting up an awful lot of yards. Skip the top tier that go early in the draft and just grab a couple late to then play the one with the better weekly matchup. There, we are done talking about quarterbacks. You're welcome. Now, it is time to talk about running backs in more detail because…well… they matter more.
Is the top running back spot open for debate?
I don't think it is a given that Chris Johnson will finish as the top running back again this season. I'm always nervous when a player has a breakout season then demands more money and it is resolved with a "band aid" contract restructuring that doesn't truly make either side happy. These things just usually seem to damage the relationship with the front office, the coaching staff, and the players. Aside from that, can he sustain last year's production once teams go back and watch film to figure out ways to key on him? The Titans have nothing else that scares opposing defenses outside of Johnson. It hasn't been a problem yet but at some point his slight stature has to lead to durability issues. I'm still high on Johnson, this is just to illustrate that it isn't unthinkable that someone else will go first or even second in your league. In my opinion, there are four elite running backs and if you take any one of them you are in great shape. Here is a breakdown of the running back tiers in my eyes.
Tier 1
Chris Johnson, Tennessee Titans
Adrian Peterson, Minnesota Vikings
Maurice Jones-Drew, Jacksonville Jaguars
Ray Rice, Baltimore Ravens
Tier 2
Frank Gore, San Francisco 49ers
Gore is in a class all by himself, as he is just a notch below the top 4 but I have him safely ahead of Steven Jackson and Michael Turner. I'm expecting great things from Gore, as his ability to make plays on all three downs whether it is in the running or passing game as well the short yardage and goal line situations.
Tier 3
Steven Jackson, St. Louis Rams
Michael Turner, Atlanta Falcons
Rashard Mendenhall, Pittsburgh Steelers
These three are all going to be featured running backs in run-first offenses, so they should be consistent fantasy performers as long as they stay healthy. Jackson and Turner have both been tier 1 fantasy running backs at different points in their careers and there is always the possibility they regain that form. Mendenhall is in a great situation, as not only is Willie Parker gone but Big Ben is out for the first 4-6 games. The Steelers should turn to the run and that means Mendenhall is a virtual lock to rack up 20+ carries every week.
Tier 4
Ryan Grant, Green Bay Packers
Pierre Thomas, New Orleans Saints
Here is where I think there is a clear divide in terms of being a clear cut RB1 and not a borderline between RB1 or RB2. It is also a clear divide in my rankings and those of everyone else. I don't dislike Cedric Benson, Shonn Greene, Beanie Wells, Ryan Mathews, or Matt Forte but I just don't trust them like I do these first four running back tiers (more on this later). Ryan Grant finished tied for 7th last year among fantasy running backs and seems to be completely overlooked. What is not to like? I don't get it.
Pierre Thomas requires a little more explanation but here goes. Last season, Thomas and Mike Bell split up the carries and red zone touches. Bell has moved on to Philadelphia (which will hurt LeSean McCoy's value more than people realize) and that leaves Thomas as the featured back. Yes, Reggie Bush is still there but his role is more as a receiver and return man. Thomas finished last season with 148 fantasy points while Bell finished with 86. Also, Thomas missed two games due to injury and sat out week 17 because the Saints were resting their starters. If you take his production and divide by 13, that is 11.4 points/game. Then, if you take Bell's 86 and give that to Thomas, the number escalates to 18 points/game. Even if we take it conservatively and divide Bell's production out evenly to both Thomas and Bush (43 additional points each), that brings the average to 14.7 points/game. Multiply that by 16 then cross your fingers that Thomas stays healthy and you are looking at 235 fantasy points. Looking at last year's results, that would put him 4th overall among running backs. This is a guy you can get in the third and maybe even fourth round. Needless to say, I'll be targeting him in every league.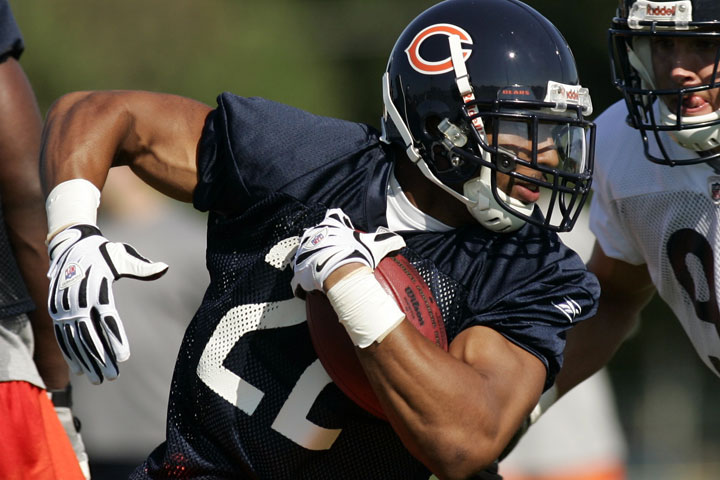 How do I balance risk vs. reward?
This season more than any other that I can recall should see the final rankings differ substantially from the pre-season rankings. While there are always plenty of surprises (both good and bad), this year is a truly unique season for running backs. Normally, there just aren't backs with such upside available after the first four rounds. Looking at the average draft position (ADP) of running backs, I can't help but be fascinated with the abundance of talent still available. At the same time, there are obvious concerns with these players as well. Thus, deciphering which players to take a risk on will make the difference in landing a top 10 back or a player doomed to the waiver wire.
I feel like several running backs have a "Hedge Your Bet" ranking, basically acknowledging their upside but not overlooking the significant risks as well. Here are some examples:
Joseph Addai- Quietly, he had an exceptional season but can we trust him? He was a top 5 pick in 2008 and bombed. Looking closer at his numbers from last season, he did not have even one 100-yard rushing game. Addai has also had trouble staying healthy at times, something that should not go overlooked. If he can stay healthy and continue to rack up red zone carries in the high powered Colts offense by holding off fellow first round draft pick Donald Brown then his value should remain high. However, there are a lot of concerns that make me cautious to draft him.
Matt Forte- Fresh off putting a sour taste in all of his fantasy owner's mouth, the Bears also just went out and signed Chester Taylor. On the other side, the Bears also brought in Mike Martz and Forte's receiving skills should be very well utilized in his offense. If Forte is able to retain the starting job and Martz is able to bring life to the Bears offense, then he could once again return to form as an elite fantasy back. For now, he is a great value pick as your flex back.
Ronnie Brown- Injuries and the timeshare with Ricky Williams have made fantasy owners leery of drafting Brown but his upside is such that drafting a player of his ability this late is great value. If healthy and the featured back, he could easily reemerge as a top 10 back. If not, he was only a 5th round pick and should at least be a flex option when healthy.
Felix Jones- I'm not sure if I'm ready to buy the hype that Jones will take over the lion share of the carries and Marion Barber is to be put to rest. Even so, won't Barber still get red zone touches? I would assume so. Jones has upside, but whether or not it is realistically attainable is the question I ask.
Brandon Jacobs- Playing with injuries last season, Jacobs was a disappointment to his fantasy owners. He was a guy I expected to have a huge season and was grossly underwhelming. However, I am expecting good things from the Giants offense. The passing game should be much better now that the receivers have a year of experience under their belt. If the offense is racking up points, Jacobs will rack up red zone touches and be a productive fantasy player. Even if he doesn't just take Ahmad Bradshaw in the 14th round as a handcuff, it would be silly to think the Giants will not produce any rushing yards or touchdowns worthy of fantasy consideration. Both can be had at a bargain price.
Thomas Jones- I love how Jones is always an afterthought in the pre-season and then goes on to finish in the top 5. While I think that is wishful thinking this season, he will have a role in the Chiefs offense and it would be silly to think otherwise. I can't imagine him not getting plenty of carries in both short yardage and red zone, as well as spelling a speed back like Charles who is unlikely to top 20+ carries every week.
LaDainian Tomlinson- While he is clearly not the LT of old, to throw him out in the cold and anoint Shonn Greene a fantasy god is a little premature. Take LT late and don't be surprised when he is still getting 10-12 carries and remains active in the receiving game.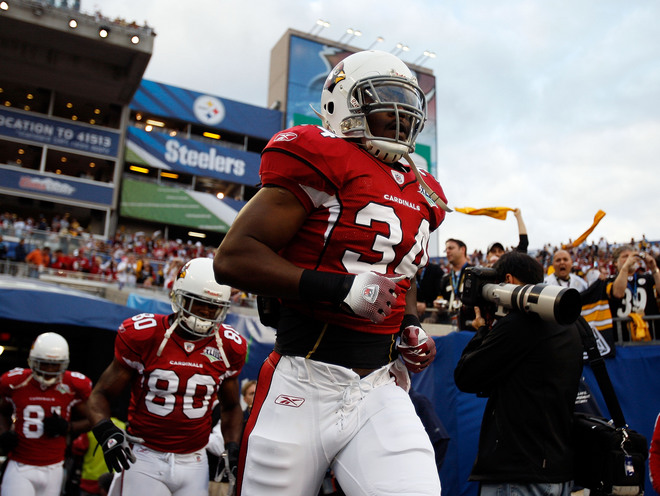 So who are this year's sleepers to watch out for?
As always, there are going to be some breakout players that emerge from seemingly nowhere and make a huge impact to the fantasy football world. Spotting them early is always tough but oh so rewarding when you do. I'm looking hard at who I think has some great sleeper potential and I think this is a year that will see plenty of pleasant surprises.
Fred Jackson, Buffalo Bills- Don't be the silly amateur who takes C.J. Spiller early, grab Jackson late and enjoy one of the more underrated players in the NFL let alone fantasy. The Bills will still lean to the running game, despite a poor offensive line, and that leaves Jackson as the featured back. Spiller should be involved as more of a Reggie Bush role that sees him catch passes and return kicks, while Jackson runs between the tackles and racks up red zone touches.
Tim Hightower, Arizona Cardinals- Chris "Beanie" Wells has been anointed as a rising fantasy star but I am reluctant to buy in so quickly. The Cardinals should run the ball more and Wells is expected to be the featured back but something tells me not to overvalue his opportunity. Wells has been injury prone and Hightower stands to benefit most from his absence. If given the opportunity, he might claim the job for good or at least a permanent timeshare.
Montario Hardesty, Cleveland Browns- I have to believe there was a reason they drafted him so high, and it should be because they plan on making him the feature back. The Browns would welcome someone to emerge as their playmaker on offense, Hardesty just might be that guy. Jerome Harrison finished strong last season but I see Hardesty as having the potential to become an everydown back.
Mike Bell, Philadelphia Eagles- Bell is more likely to become a thorn in the side of LeSean McCoy but he has the ability to be a productive running back when given the opportunity. Due to McCoy's struggles in both pass protection and in short yardage situations, I see Bell being able to work his way onto the field.
Well, this pretty much wraps up my running backs preview. I'll get started on wide receivers next. The point of this preview article was to give practical advice and analysis. It really doesn't benefit you to have my rankings as much as it does insightful draft strategy advice. Because, no matter how different my rankings are, you still shouldn't draft a player any higher than you have to. The principles of Value Based Drafting still apply. On the other side, if you go through the ADP and point out where there is value I feel that would be of greater benefit. This gives my take on the elite running backs, where to find value in the middle rounds, and who this year's potential sleepers might be. I tried to cut out the fluff and give you the critical analysis you need to be successful. Could I crank out another 1,000 words on whether or not Chris Johnson should be number 1 ahead of Adrian Peterson? Of course, but that serves very little purpose in terms of impacting your fantasy team. Whether you have Adrian Peterson or Chris Johnson is more than likely not going to be the reason why you won or lost your fantasy league but landing a stud running back later in the draft just might.